Coroprate Name
Seamark Co.,Ltd.
Head Office
Kanda ON bldg. 2F, 1-10 Kandasuda-cho Chiyoda-ku, Tokyo, Japan 101-0041
TEL +81-3-3525-4642 FAX +81-3-3525-4643
>>map
Email
Established
April 15, 1997
Company Representative
Takashi Yamamoto
ISMS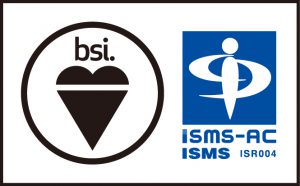 IS 537245 / ISO27001
Line of Business
Enterprise Business
System development & consulting
Our largest strength lies in our know-how of swiftly developing high-quality, large-scale and heavy-load systems. We have numerous experiences in each stage of designing, implementation and testing to ensure the quality of systems in both functional and non-functional elements.
- Requirement Development
- Designing Consulting
- Prototyping
- System Development
- Quality Assurance Consulting
- System Operation
Search engine support service
This introduces full-text search engines to our clients' systems.
We offer consulting on their introduction as well as develop/design a system that uses the search engines that matches the clients' needs.
Consulting service
Our experienced professional engineers support the consulting and offer the necessary technical investigation, system design and index design for introducing full-text search engines.
System development service
We develop/design a system that uses a full-text search engine that matches the clients' needs. We also offer an overall support for when clients want to replace existing search engines with a new full-text search engine, by providing the necessary investigation/design/development/data transfers.
Support service
We suggest solutions to problems and create correction patches for active systems. We also regularly offer the latest news of full-text search engines that are updated everyday, as well as provide support for client engineers.
Performance analysis/diagnosis service & consulting
We look at active systems and offer our clients diagnosis of application bottlenecks and performance analysis/diagnosis of application servers/DBs including their load diagnosis.
Programming/operation support system for satellite broadcasting
This is a programming/operation support system especially built for satellite broadcasting clients.
We have each operation ready as a module, enabling us to provide the perfect system for each clients by looking at their existing operations and systems and by combining selected modules with customised developments.
Practical secure programming through e-learning
This service provides an "easy to understand" and "useful" secure programming education from the web application developers' point of view, as a security measure against the vulnerability of websites.